What Our Customers Say
Trusted by garages just like you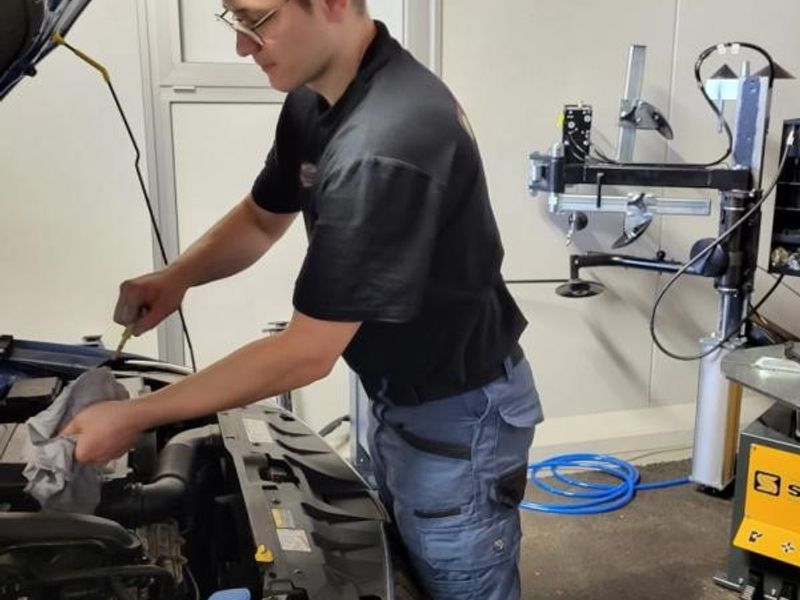 It's very clear, it's not overloaded and it simplifies my work in the office so that I can create an invoice in the shortest possible time and go back to earning money in the garage.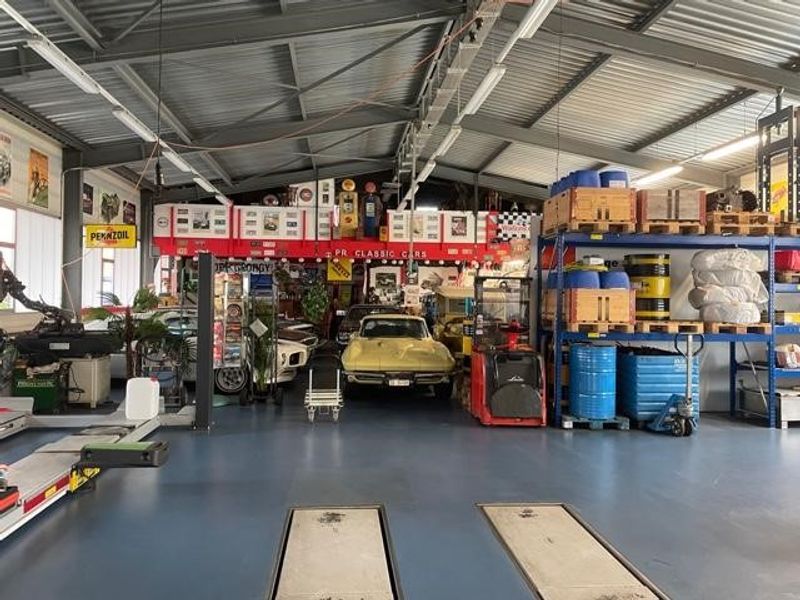 What I envision is WERK8. Perhaps there are many small garages that need less complex software.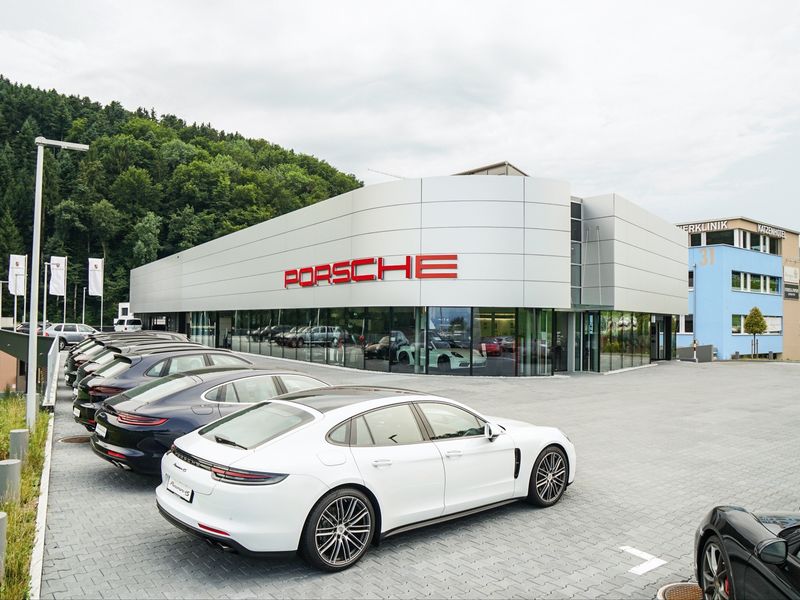 I can combine everything and then immediately make an offer to my customer. It is possible to save time.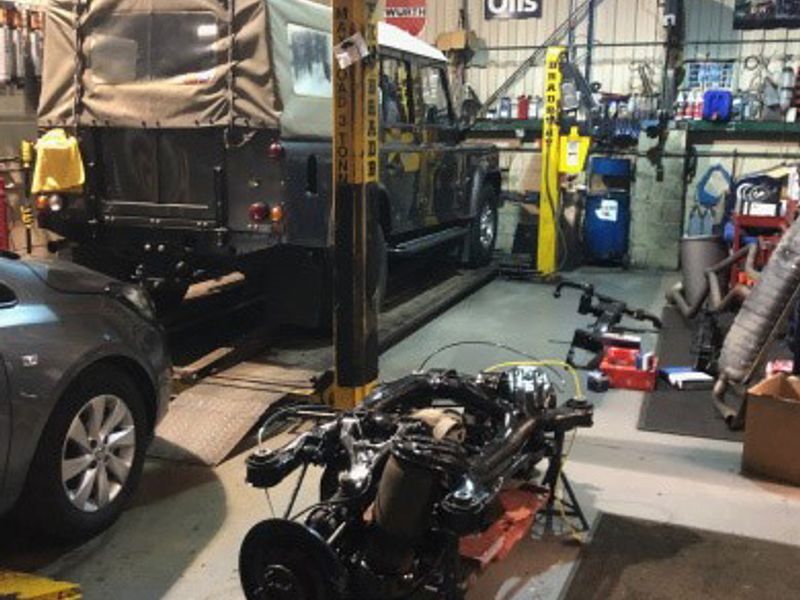 I'm set in my ways. I buy a tool for a job. It has to work.
Boost the value of your business
Fill in the survey and we will send you a personalised report showing what's possible when you run WERK8.
More productivity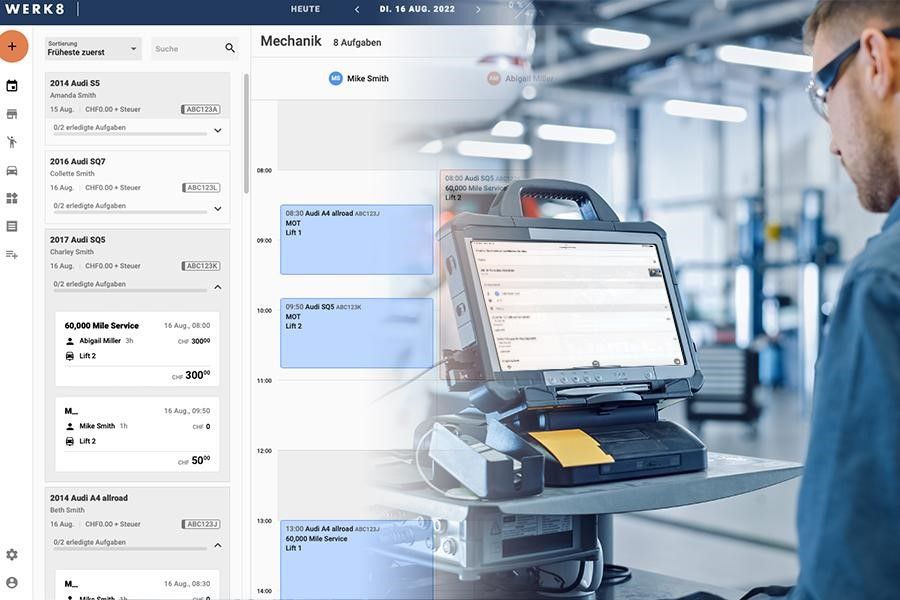 Help your team work without interruption
Give your team the tools to work undisturbed. Unlock profitability and make your mechanics happier.
Accurate Planning
Use an accurate calendar to plan work. If you know where to find it, you can put spare capacity to work.
Diagnose Faster
Give your mechanics access to the information they need to diagnose quickly and accurately - without leaving their workspace.
More revenue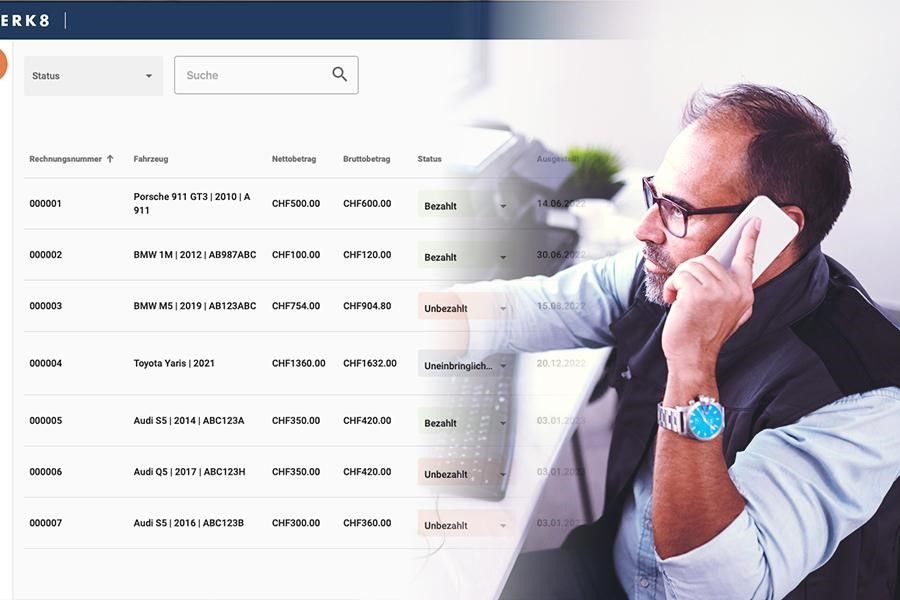 Invoice time accurately
Record time accurately and choose whether to invoice the planned time, actual time or a custom amount.
Invoice and get paid faster
Get paid before you have to pay wages and parts invoices. Stay cash flow positive.
Accurately calculate profits
Always have an up to date view of how your business is performing.
Create trust
Pro Grade Communications
Impress customers by communicating the way they want you to - and by remembering every conversation.
Respond Quickly and Accurately
Be the easiest garage for customers to deal with. Work without having to constantly answer the phone.
Show what you did
Help customers understand your work. Be paid for your work and expertise. Build trust with happy customers.
Choose the work you do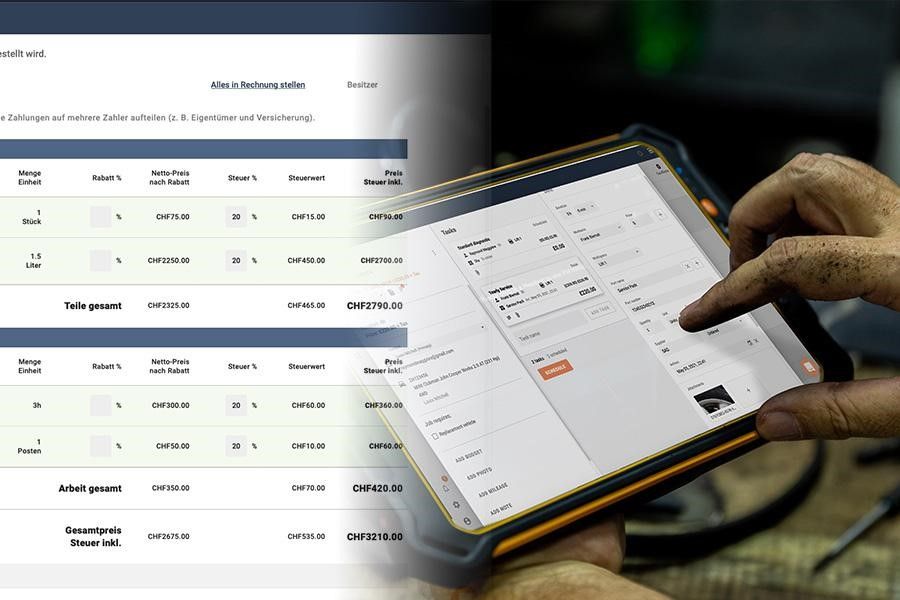 Create Quotes and Offers
Import offers from Webshops. Drag and drop the parts into the job. Calculate automatically. Win more work.
Turn Quotes into Invoices in one click
Compare Quotes to Invoices every time. Work faster. Eliminate errors. Save time and money.
Enjoy work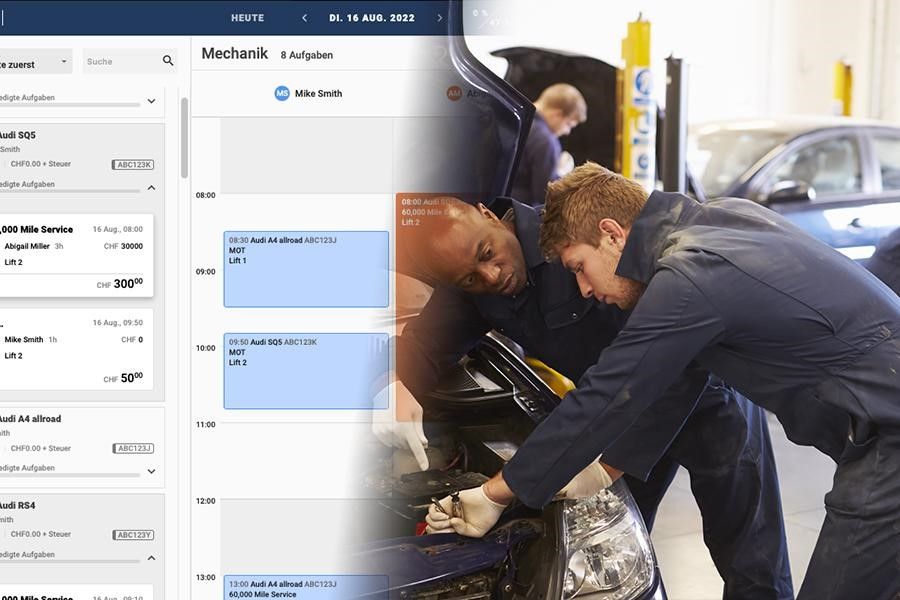 Do more of what makes you happy
Spend more time doing what you love. And make more money.
Spend less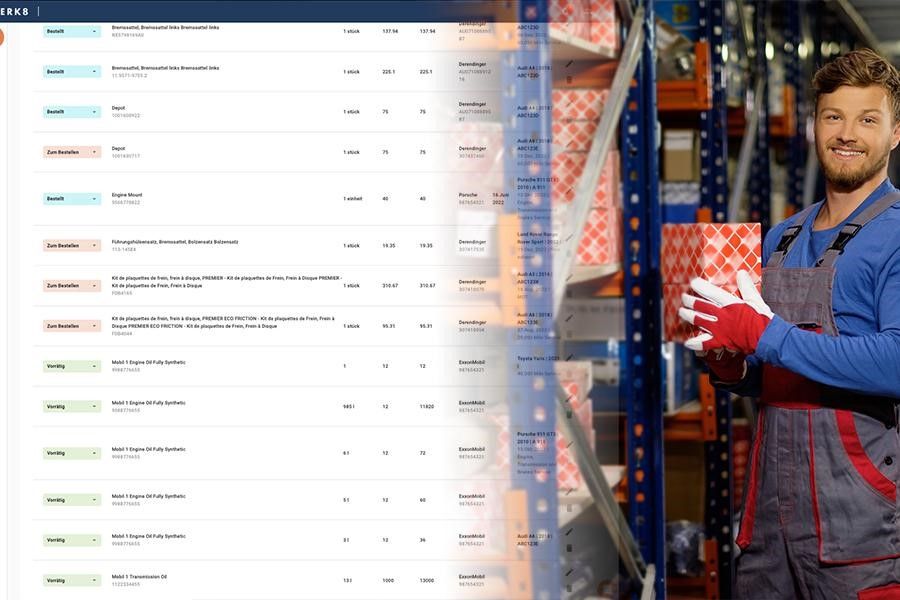 Spend less time and money
Accountants, Software, Infrastructure, Hardware, compliance with Privacy Regulations, Paper, Ink, Printers and Postage.
Getting Started
We're here for you every step of the way
Sign up and create account
Follow the step by step instructions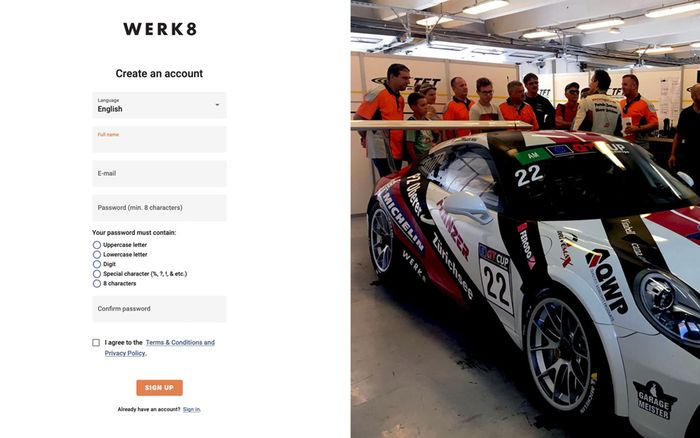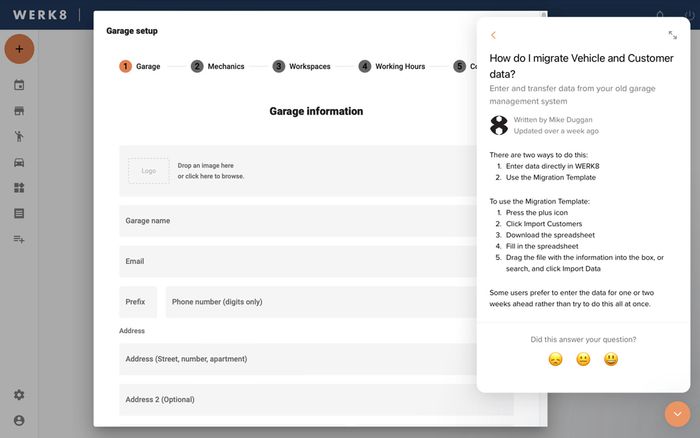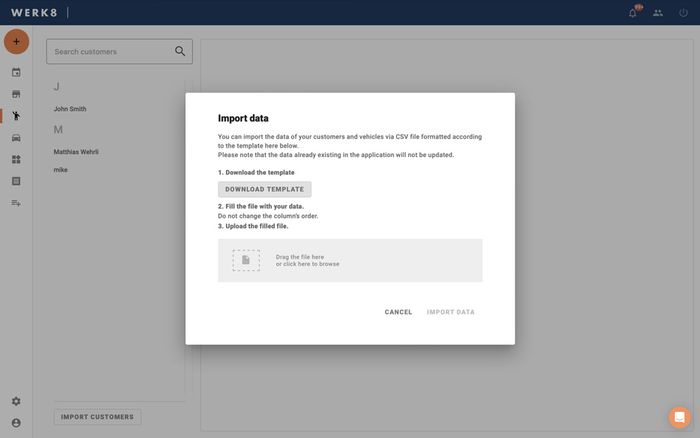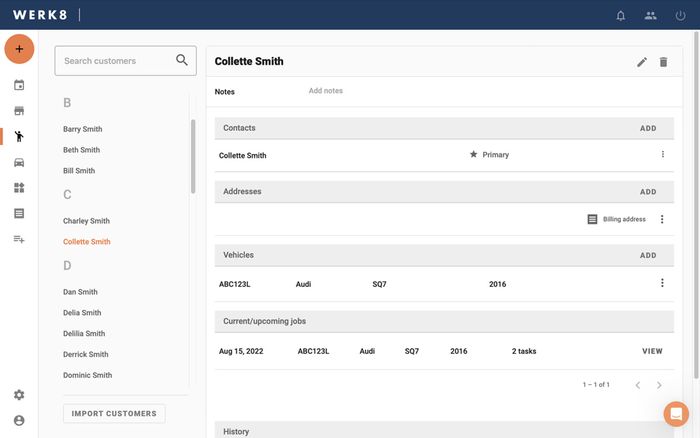 Open the migration template
14 Days Free of Charge
It's quick and easy to get started. Use WERK8 straight away and get immediate benefits. The first 14 days are free of charge.
No Payment Info Required
All the awesome tools you need to run your garage are included. No hidden extras and no payment info required.
Cancel Anytime
Our customers love WERK8. But if it's not for you, cancel at any time. No risk.
Use the app that makes you money.
Our friendly support team is here for you. We'll help you get started, migrate existing data, and answer questions via chat, email, and phone.